Intimate Impressions
Step into the enchanting world of "Microscapes: Intimate Impressions"! Get ready to embark on an exhilarating adventure where tiny canvases reveal the big magic of your favorite local spots. These small-scale masterpieces capture the essence and charm of beloved places in a fresh and exciting way. Each painting tells a unique visual story that will transport you to the heart of cherished memories and treasured moments.
Whether you're a local aficionado, an avid traveler, or simply someone with an eye for beauty, "Microscapes: Intimate Impressions" invites you to rediscover the places that make your heart skip a beat. It's a celebration of the extraordinary found in the ordinary, where every brushstroke invites you to experience the joy of being part of something special.
So come on in, explore the collection, and find the perfect piece to bring a touch of local magic into your life. These mini marvels are waiting to whisk you away on an artful journey that sparks joy, ignites your imagination, and reminds you of the extraordinary beauty that surrounds us.
Ready to dive into the world of "Microscapes: Intimate Impressions"? Let the adventure begin! Start exploring now and let these tiny treasures fill your world with wonder and delight.
All canvasses are 4 x 4 x 1.5 inches and $60 a canvas. $55 when purchasing more than one at a time.
Sales are happening via email and delivery/shipping are not included in the price. Deliveries are free in some areas.
---
White Rock – on the path
49.019917, -122.802612
001
available
---
White Rock – from the beach
49.019917, -122.802612
002
available
---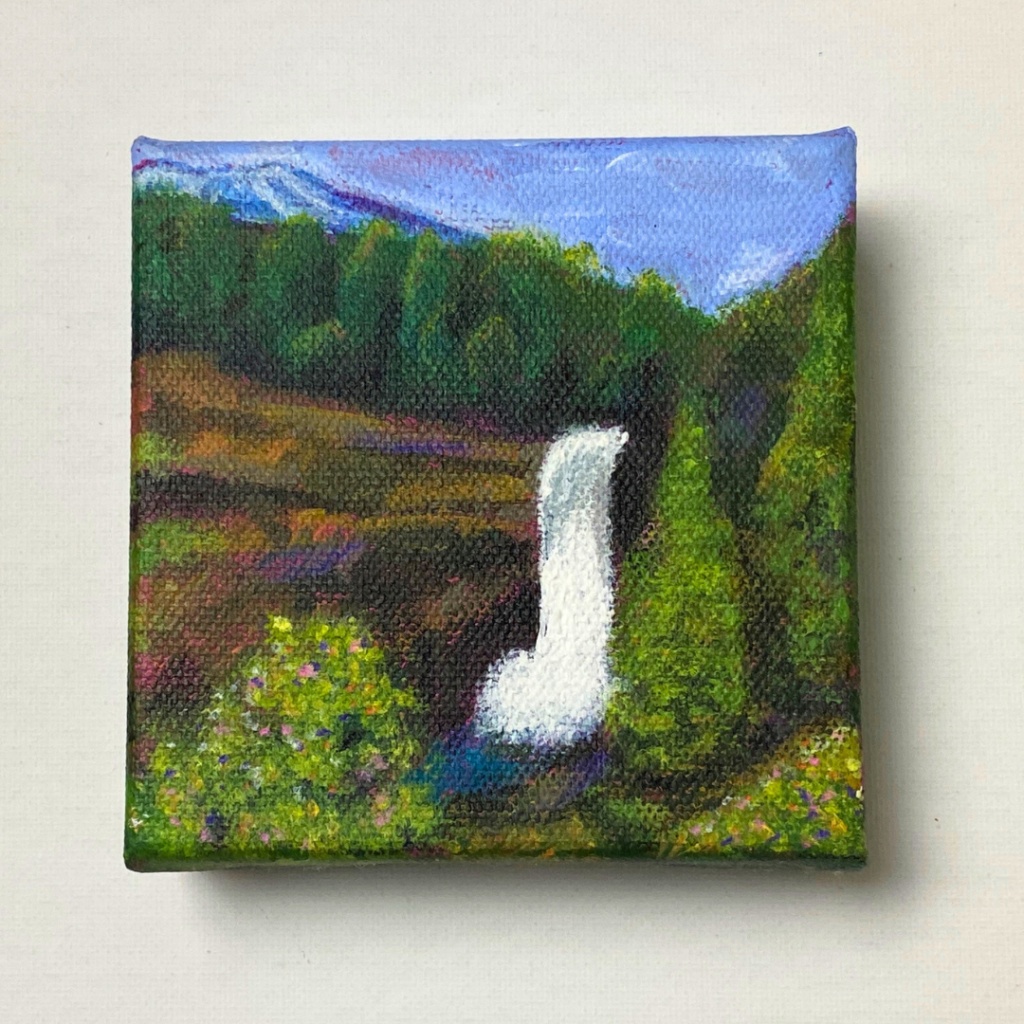 Brandywine falls
50.03577, -123.11857
003
available
---
Coquitlam – Portman bridge, a view from the water
49.21913,-122.81303
004
sold
---
Fort Langley – Community Hall
32.952980, -97.297790
005
available
---